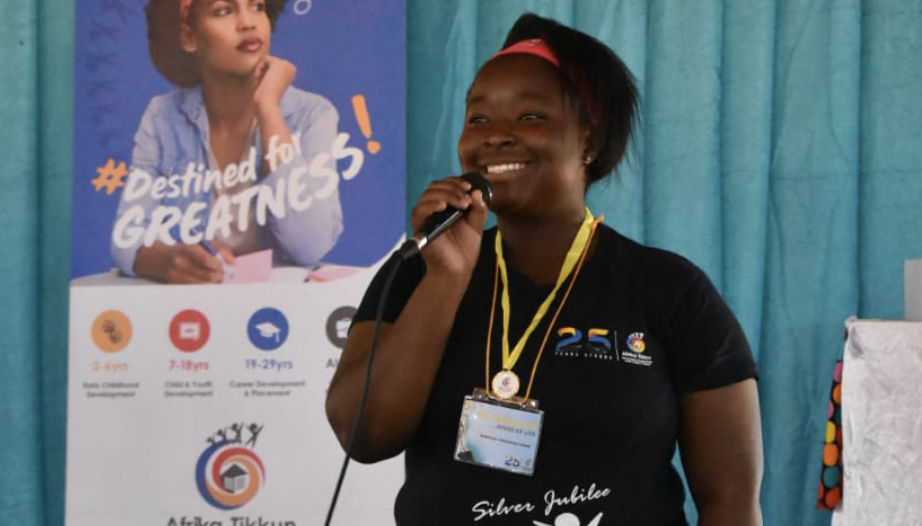 Itumeleng Lebese (18), a grade 12 learner at Kwena Molapo High School in Diepsloot, is learning how to self-study during the country's COVID-19 lockdown. Like many learners preparing for Matric exams, Itumeleng finds studying without the hands-on help of her school teachers and Afrika Tikkun's Wings of Life Centre, a real struggle.
"The negative impact of the lockdown is that I cannot go outside to see my loved ones, or go to my school or the Centre," said Itumeleng. "This is difficult because I find it challenging to study on my own, and some of the modules need to be explained by a teacher. Although we make use of the school's Whatsapp group, it's still hard."
In 2019, Itumeleng wrote and published the book, "Trouble in Diepsloot". She was also one of the Afrika Tikkun ambassadors selected to participate in a US triathlon in March 2020. Sadly, this had to be put on hold due to the pandemic.
While it can be hard to remain positive during a time of uncertainty, Itumeleng chooses to focus on the things she can control. She spends time reading books, and writing poems during her study breaks. Keeping busy also helps her avoid being drawn into negativity, and she carefully selects the news she pays attention to, especially on social media. Itumeleng advises young people to read and keep active, as she believes that success comes to those with a sharp and active mind.